XCS 3000 Automated CNC Plasma Cutting System
The XCS 3000 a high-definition automated plasma cutter that offers state-of-the-art technology to meet all your production needs, especially for fast-paced industrial and fabrication environments. Similar to our other CNC plasma cutters for sale, the XCS 3000 Series is a great investment since its high performance capabilities cut down on labor time in the fabricating department and overall metal cutting costs.
Features and Benefits of Xycorp's XCS 3000 Plasa Cutter
In addition to being a cost-effective solution for busy fabrication environments, the XCS 3000 Series stands out among other plasma cutters for sale due to its durable and heavy-duty one-piece construction/design. For instance, this particular series plasma cutting machine is equipped with automatic torch height control as well as standard 360-degree active torch collision protection.
Moreover, this particular series has an added feature of protection as all the machine's wires and hoses are expertly protected which allows the XCS 3000 Series to have a seamless look that adds to the machine's longevity. Similar to our other CNC plasma cutters, this series uses the a industrial PC based computer control system and our SimplePath software which allows for easy operation as well as high-quality accurate cutting. Ultimately, these are just a few reasons why this particular plasma cutter for sale seems to be the machine of choice for many of our customers.
The XCS 3000 series has a "unitized" (one-piece) design and has plenty of power to cut the thicker materials with impressive speed and precision. It is available with water or downdraft table designs. This unit has a clean, well organized design including a mounting stand for the power supply. Unlike other systems, all of the wires and hoses are covered and protected. We can supply this system with any of the Hypertherm "Hy-Definition" plasma power supply products.
The XCS series is driven by a PC (Windows) based computer control system that is one of the easiest to learn and use on the market. The "SimplePath" software will read most CADD formats. You can also draw and make any changes easily without the need to know complex codes – Just click "cut" and the machine will do the rest! These PC controller units now have no moving parts (nothing to mechanically fail). The machines can be connected to your network and the Internet for technical service and training – right at the machines!
All Xycorp XCS series CNC plasma cutting machines are equipped with automatic torch height control, Ohmic sensing capability and 360 degree active torch collision protection. We are here to support you!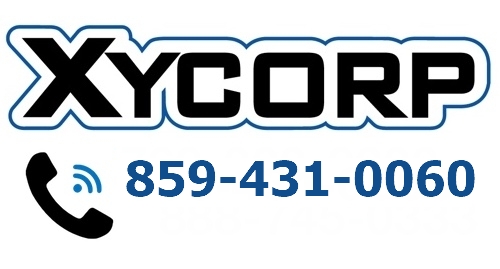 How Can We Help?
Contact us with questions, inquiries on technical specs, or requests for custom machinery development. We're here to help!
Contact Us Form
Your XCS Plasma cutting system and staff are great! Our operators were cutting production orders after only one day of training