Our Customers Say it Best!
Since 1979, the founders of Xycorp Inc, Jerry and Greg Good, have been designing and building micro-processor controlled industrial automation systems with a dedication to quality and top-notch customer service. Through the years, Xycorp has helped thousands of clients achieve their manufacturing goals with robust equipment designed to stand the test of time in high volume environments. But don't take our word for it — read what other customers have said over the years about their experience with Xycorp machines, products, and services.
We have a lot of experience with other plasma cutting machines. The quality and sophisticated design of the XCS is the best we've seen. Our operators are amazed at how simple cutting has now become. No more gcode programs or file translations are required. The machine comes with a local networking connection as well as a port used for online support and training. The industrial PC based control is state of the art. It's fanless and uses a solid state hard drive.
Thanks for giving me my life back. We used to spend our week ends cutting orders with a single wire. Now the jobs get cut and shipped within hours.
I bought the XCS Plasma because it looked like the best-built machine out there and all components are included in the price. The SimplePath® software is the easiest software I have used. After purchasing the machine I was again impressed with the training and support that Xycorp offers. I was cutting metal and fulfilling orders immediately. I strongly recommend Xycorp, Inc. to anyone who is thinking about purchasing a Plasma Machine.
We were sorry that we bought "the toy" before we found your machinery. We could have saved ourselves a lot of time, money and frustration.
The support of your products is great. When we have a problem or just have a question someone is always available and helpful.
We previously outsourced metal cutting to a laser cutting service. After seeing the cut quality of the High Definition XCS plasma, we purchased the machine and are very pleased about the money we're saving. Using our own XCS Plasma machine also shortens our time to market with new products. Service and support from the staff at Xycorp is excellent.
Our machine is a work horse and cost thousands less than your competitors comparable machine.
If you are looking for a good investment in a plasma machine take a serious look at XCS Plasma. The machine is fairly priced, simple to use, and comes with everything but an operator. What used to take 2 employees 3 days now only takes 1 employee 2 hours. Using the SimplePath® Software we are able to reduce waste. What would take 3 sheets of 3/8 mild steel is reduced to 2 sheets and produces accurate cuts. Needless to say we are very pleased with our equipment and the support and training that we have received.
This drawing program is so much easier to use than our other machines.
XCS has lowered metal cutting cost and because of the dross free cutting saves more labor in the welding department. Service and support from Xycorp is prompt and thorough.
When I started looking for equipment to manufacture structural steel components, my first thought was that I need a laser. In the process of shopping for a machine, it was suggested that I talk to XCS Plasma [Xycorp's plasma division], who suggested that I look at high performance plasma for my needs. They explained that I could achieve near laser quality for a fraction of the cost and cut my parts faster and cheaper. The first base plate we cut assured me I had made the correct choice in selecting the XCS 4500 for my company. The holes looked like they had been punched and the finished part took less time that it previously took to drill one hole. In comparing the cost of one drill bit to the cost of consumables for the plasma, the cost per hole went from $60.00 to about $.025.
The best investment I've made. Paid for itself in less than 4 months!
Your XCS Plasma cutting system and staff are great! Our operators were cutting production orders after only one day of training.
We are running our machine two shifts, every day of the week!
Large increase in cutting speeds and accuracy. Likes the automatic gas selection, large material data base, bevel cutting feature and the extended gantry for cutting large tubing and beams.
These machines are easy to run and maintain. We are pleased with your equipment and will look to Xycorp for additional equipment as we grow.
The XCS machines with SimplePath software are so easy to learn our students quickly move on to designing and fabricating parts instead of learning complicated machine operation.
We cut a variety of stainless steel and mild steel alloys. One click in the XCS material database instantly adjusts all the gas and torch settings. This saves a lot of time and eliminates cutting errors.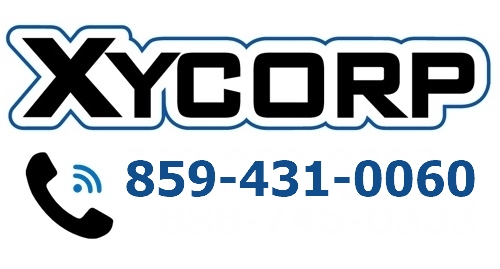 How Can We Help?
Contact us with questions, inquiries on technical specs, or requests for custom machinery development. We're here to help!
Contact Us Form